SELF STORAGE IN MALAGA
---
Frequently Asked Questions
Need some ideas on picking or planning a self storage space? How about an insurance question? Check out our range of self storage questions and answers below.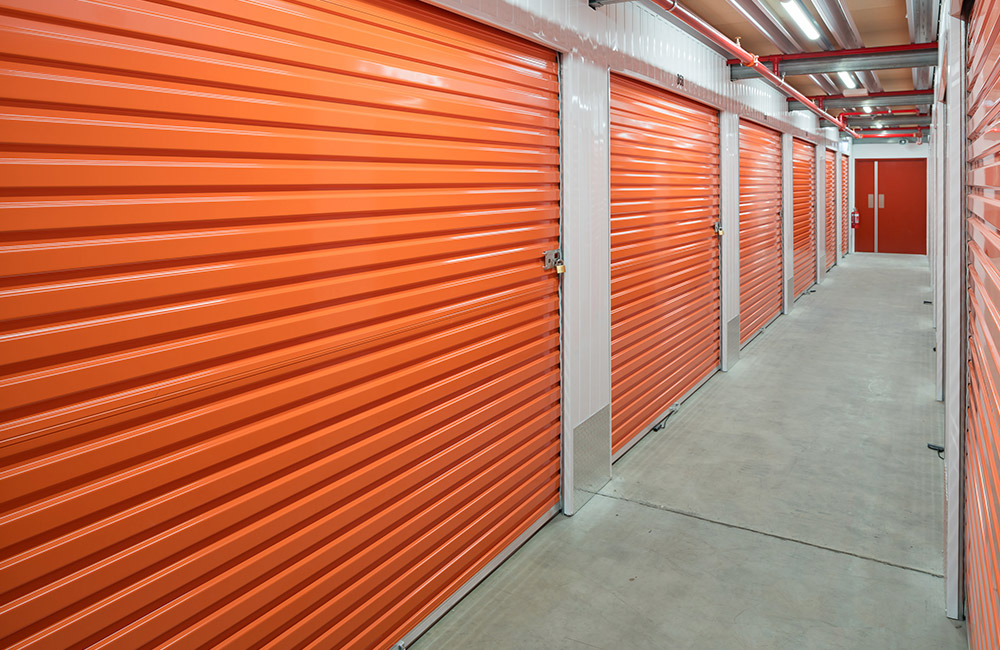 1
How do I pick a Storage Space?
At Big Orange Self Storage, it's easy to select the storage space that you might need. Generally, Self Storage facilities are categorised into 3 categories: small, medium and large.
Our friendly team at Big Orange Storage can assist you with working out exactly how much storage space you need and remember you should only if they pay for the storage space that you used so it's important to work out exactly how much space that you do need. 1 and 2 bedroom units fit in the small to medium spaces and larger homes with 3 bedrooms will fit in the larger spaces. For business use, let the experts advise you on how much space that you will need specific for your business requirements.
2
How do I plan to use my Storage Space?
Take some time to plan exactly how to pack your items into the unit. Unit sizes are determined by price so you can be save money here by assessing what you have to store and planning to pack it in efficiently – a smaller and well-packed unit will be cheaper than a larger one that is badly organised.
There are two key things to remember when organising your self-storage unit. Firstly, you need to make sure that you can easily access the items you've stored in the facility when you want them. Secondly, you must take care when storing – these are your belongings and there are measures you can take, apart from careful packing, that will help protect them during their time in the facility.
If you're storing heavy items or boxes, check with the facility to see if they have trolleys or other machinery you can use. Some self-storage companies will offer these free of charge.
In all but the smallest units, try to create an aisle and leave enough room to be able to get round the back.
Store your largest items first.
If you're stacking your unit high with boxes, always make sure to put the heaviest boxes at the bottom to avoid damage.
Stack boxes and similarly sized items together to save space.
Try not to lean furniture against outside walls.
If you're storing metal objects avoid resting them against items susceptible to damage.
Try to assess what you'll need to access frequently and keep it at the front of your unit.
Fill anything that's hollow – i.e. wardrobes, drawers, washing machines and fridges with small boxes and other items to maximise your available space.
Make sure to stack boxes and containers so that you can see the labels you put on them.
Wedge the doors of all kitchen appliances open to avoid bad odours and mildew building up.
Don't store anything in the facility that you're not sure is sturdy vertically – if it seems wobbly store it horizontally.
If you're worried about the atmosphere/environment in the unit put down moisture absorbers, deodorisers and vermin bait.
3
Why do I need Storage Insurance?
All goods should be insured at Big Orange Storage. Self Storage Insurance is an inexpensive way to ensure protection of your goods whilst they are stored. If your goods are worth storing they are certainly worth insuring. There are three types of insurance:
Self Storage Insurance. This is a fast way to insure your goods that you store in Self Storage. Certain items are not covered but overall you can insure most goods, except for any exclusions. Cover starts as soon as you sign the form.
Insurance by your Insurance Company. Ask your insurer if they will cover your goods whilst being stored with us. At sign in, please show us a cover note or the company you have insured with.
Self Insurance. Self Insurance means you will accept any loss of your goods at your own expense. You will have no claim against the Self Storage site if your goods are damaged. We recommend option 1 or 2.
Not all household cover extends to Self Storage facilities, and in many cases you are not insured when the goods are not on your property, so please check with your insurer if you are covered. Insurance is entirely your responsibility.
Self Storage insurance caters for defined events that are out of control of the self storage operator. The premiums are low and can be paid monthly with your storage fees. The Self Storage operator is not obligated to replace your goods if they are damaged in an event at the Self Storage facility. That is the purpose of the insurance that is offered to you at the time you move in.
Self Storage facilities are pretty safe and as an industry we are very proud of our safety record, but you cannot predict events of the future and that is why some form of Insurance is prudent to protect the value of your goods.
One important aspect is to not under insure your goods; if you believe your goods are worth $50,000 or it would cost $50,000 to replace them, then take at least $50,000 of insurance cover. All insurers assess the damage versus the cover and you do not want to penalised for under insuring your goods.
An important point: if you store your goods with your friends or family, and something happens to those goods, they are not covered under your friend's or family's household policy. You risk the loss of your goods and friendship. Storing with third parties that are not insured can lead to the tragic loss of your goods and loss of valuable friendships. Don't take the risk that you may not get your goods back storing with anyone other than a Self Storage Association Self Storage member. We abide by a code of ethics to protect your goods in storage.
Ask our friendly staff at BIG ORANGE STORAGE about your Insurance options. Storing with BIG ORANGE STORAGE is easy and we want you to be totally comfortable knowing your stored goods are safe and insured.
4
How secure are the storage units?
The storage units are very secure. Security measures are taken very seriously and include cameras, on-site managers, patrols, and monitored gates. Please contact Big Orange Storage for more details.
5
Is there anything I can't store?
For health and safety reasons we do not allow fresh food, chemicals, flammable substances, explosives, firearms or illegal items.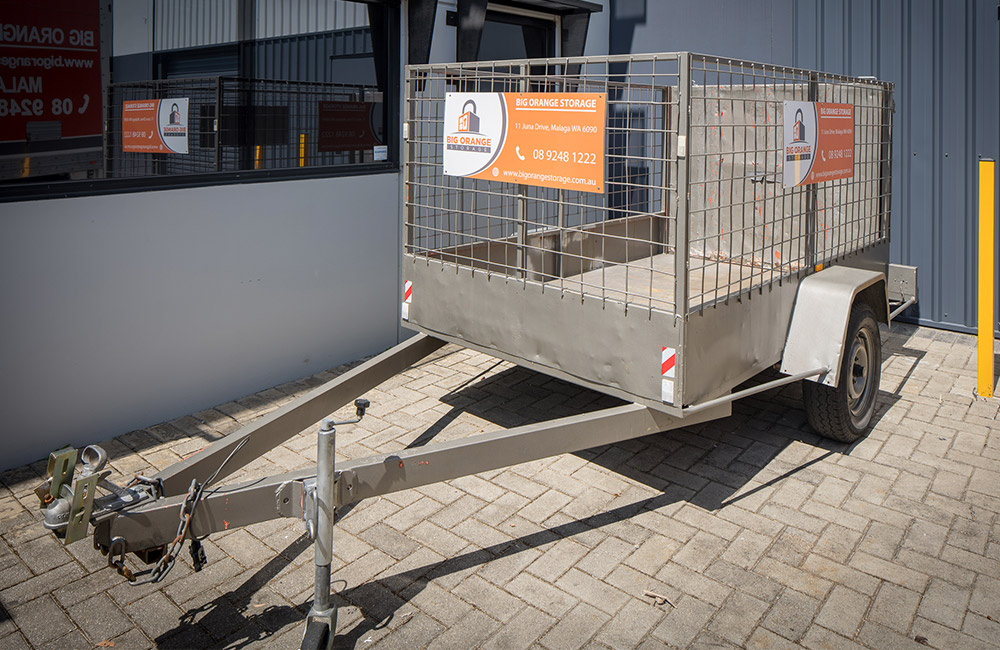 ---